Home
> About Us
About Us
Meet Catonsville Dentist Michael L. Schwartz, DDS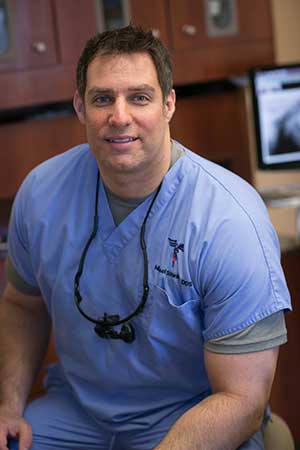 For over a decade, Dr. Michael L. Schwartz has restored and rejuvenated smiles. He graduated with an undergraduate degree from Lehigh University before receiving his doctor of dental surgery degree from the University of Maryland School of Dentistry. He then went on to complete the Advanced General Dentistry residency program at The University of Maryland.
As a graduate of the Misch Institute of Implantology, Dr. Schwartz values postgraduate training. He pursues many courses each year to stay on top of the latest developments in dental procedures and technology. Dr. Schwartz attended the Nash Institute for Dental Learning, and he's a fellow of the Academy of General Dentistry and the International Congress of Oral Implantologists. He currently holds membership with the American Dental Association and the American Academy of Cosmetic Dentistry.
Dr. Schwartz firmly believes that to provide the best possible care for his patients, the very best and most caring dental professionals are required and they must form a cohesive team. He is immensely proud of the professionals that comprise his Catonsville dental team. We are positive you will find our care as warm and friendly as it is professional and thorough.
Michael Schwartz is a strong member of the Catonsville community and is proud to live here with his wife and her two children. When not tending to his patients, he enjoys spending time with his family and dogs and outdoor photography.
Our Team