Home
> Testimonials
Testimonials for Dentist Dr. Michael Schwartz
What Some of Our Patients Have To Say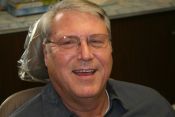 Not that I relish spending time in a dentist's chair, I must concede that my experience under your care has been a pleasant one. Everything seems to take place on time. There are no mysteries or "Lets try this" mentality. I was particularly impressed by the fact that you would call, after hours, to check on my well being. Even though armed with prescriptions for pain killers, I experienced absolutely no pain, tenderness, or discomfort at any time during or after the procedure. I was, in fact, playing on our church volleyball league when you called. You and your medical team demonstrate great professionalism, superior knowledge and skill, and the best of human interaction and compassion which draws it all together. I would class your entire operation as being, "top drawer." Thank you for serving me in the manner in which you have performed. I look foreward to my next visit.
Gery Olson
Olson Wire Products Co.
Baltimore, MD
---
Dr. Schwartz, and Staff:
I cannot begin to tell you how pleased I have been with my treatment at your office both medically and personally. You are, without question, the BEST of any medical professionals that I have been involved with for many a year- and, trust me, I have been dealing with quite a few medical pros lately!!! From Bernadette to Helen to everyone else on staff, I feel as if I am treated not only as a patient but as a friend as well. I have been going to dentists since I was 5 years old and I have never, never had anyone that treated me as well as you, Dr. Schwartz. Thank you again for being my "GO TO" guys! Sincerely,
Susan Williams
Woodbine, MD
---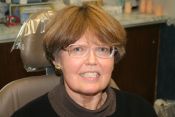 Your staff is always professional and courteous, and everyone makes me feel welcome, almost like family.
Dr. Schwartz fully answers my questions, and provides complete explanations whenever I have questions or concerns about anything.
The office is very clean and the atmosphere is very pleasant.
Tiiu Anniko
Springfield, VA
---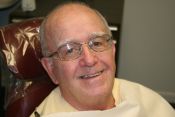 I have always been treated very, very well over the many years.The fact that I drive almost two hours is testimony to how highly regarded you are by me. I would strongly recommend your practice to anyone.
Richard Price
Fayettville, PA
---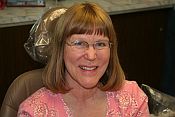 This letter of commendation is long overdue. After reading an article which referenced long waits at health care offices, I feel compelled to let you know how much I appreciate the fact that you schedule appointments so that patients generally do NOT have to wait long, if at all, in your office. Paul and I have been coming to your practice ( and Dr. Hill's before you ) for at least two decades, and neither of us can remember a time when we had an inordinate wait. Many times when I walk in your office I am immediately invited back to the treatment room. I GREATLY appreciate that you value your patients' time by prudent scheduling. Such consideration is extremely rare among health care providers, and I commend you for it!
Karen Apple
Catonsville, MD
---
Dr. Schwartz has always treated me in a courteous and professional manner. My semi-annual visits have been well received and when any major dental work has been done I have never had any difficulties. Follow-ups have been prompt, with a sincere and caring manner.
Craig Rice
Westminster, MD
---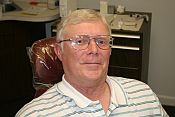 The entire staff is very professional and considerate. Speaking from experience, they have always helped me with my mother who is wheel-chair bound; get in and out of the dental chairs. This is a very caring group of people. You guys are the best.
Paul Simmen
Catonsville, MD
---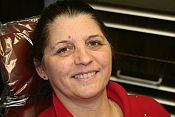 Dr. Schwartz and Staff,
Thank you for making my first visit to your office such a great experience. During my visit I felt very welcomed. Everyone is so friendly and professional. I will be sure to recommend your office to anyone looking for a new dentist. Thanks again!
Dawn Robinson
Glen Burnie, Md
---
Highly organized, accurate and efficient office with cheerful professional staff. I like their use of the newest technologies and the careful explanation of procedures. The hygienist and Dr. Schwartz keep me up to date on the "whys" as well as the "whats" of their protocols.
Marion Flint
Catonsville, MD
---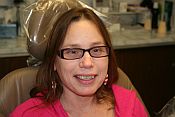 My hygienist, Helen, does a great job with me. I have sensitivity issues and other problems with my gums- but she handles me well and I am not horribly sore afterward. My appointment time is always kept- I have waited very little in the waiting room- I generally get taken right away.
Genny Borleis
Catonsville, Md
---
Convenient location with plenty of free parking.
Efficient, friendly, knowledgeable staff.
Cozy, professional environment.
Ann Aldrich
Catonsville, MD
---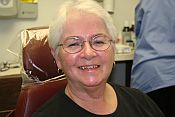 Since the first time I visited this office, just to make an appointment and every visit since, I have been so impressed by the entire friendly and caring staff. Dr. Schwartz presented me with a plan of treatment, and I feel so relieved that my dental problems are being properly addressed. Thanks!
Kathleen Miller
Catonsville, MD
---
I very much like the cleanliness of your office... How pollite and helpful your staff was. My check up was very thorough and explained very well. My visit was a pleasant experience. It was very nice to have met you, Dr. Schwartz.
Nancy Dillow
Baltimore, MD
---
My first visit to Dr. Schwartz's office was most pleasant. The entire staff was very cordial and I felt calm about my dental visit. Dr. Schwartz and Helen, the hygienist, were very good in explaining my dental exam to me. I look foreward to a long and happy relationship with this delightful dental office.
Linda Deponai
Catonsville, MD
---
Dr. Schwartz is without a doubt, the "painless dentist." He is the BEST. He uses a new technology to numb your gums. I had the first stage of a crown today. A lot of drilling, ok. I only had the smallest amount of discomfort...NO PAIN!! Amazing! He is gentle, calming, and competent. The office is clean and modern, but not intimidatingly "high tech." The staff is friendly and helpful. Check him out!
Jill Smith
Catonsville, MD
---